The today's Generation growing rapidly in each and every field, either its Science and Technology or other. Yes we have unlocked some of the secrets of the Universe including Real Shape of our Home planet 'Earth' and you know what it is. According to study of
YouGovUS
just 66% of millennial's firmly believe that the Earth is round. Honestly, our ancient selves did not think that the shape of earth is still debatable.

Some have even go far as to create an official organisation called 'Flat Earth Society', which opposes and blame NASA for our wrongful belief that the planet earth, is indeed round.
The internet is unmatched when it comes to public discussions of the wackier ideas, and what better way is there to express these beliefs than flat earth pictures? ZeroSpace created collection of your favorite memes related to flat earth.
So here are 24 Hilarious memes related to Flat Earth which makes you laugh…
#7 No Round, No Flat, It's Hemisphere
#9 Epic comment award goes to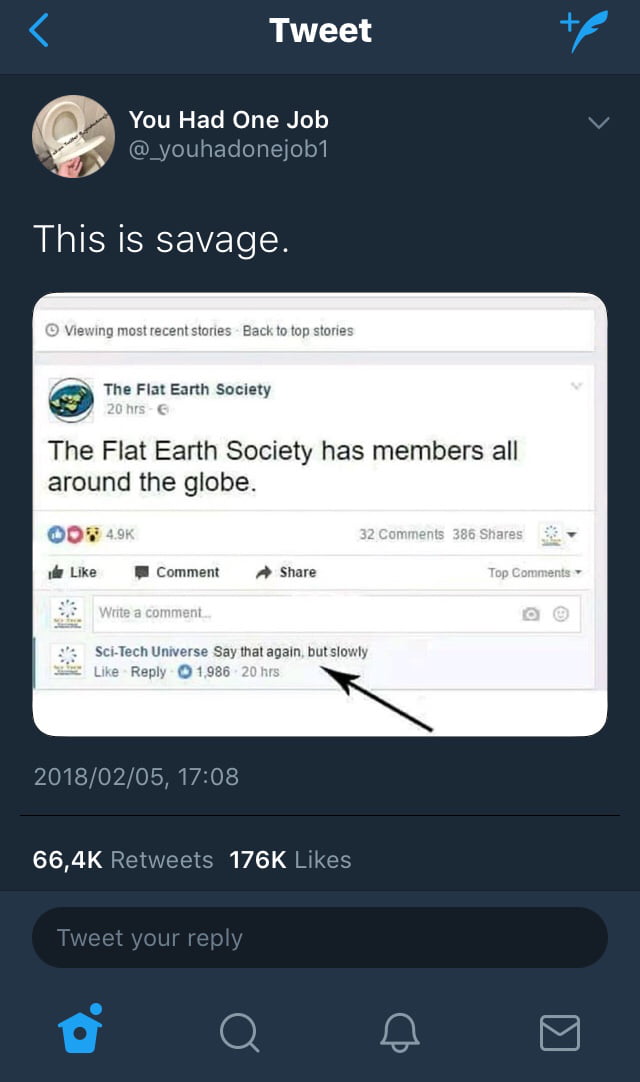 #11 Hoths- Theory of earth
#13 3000 is bigger than 20
#15 Every Flat earthers Dream
#17 I don't have curves on my feet
#18 Something flat between Sun and Moon
#19 Flat Earth means No Brain
#24 Don't Judge a picture by zooming in